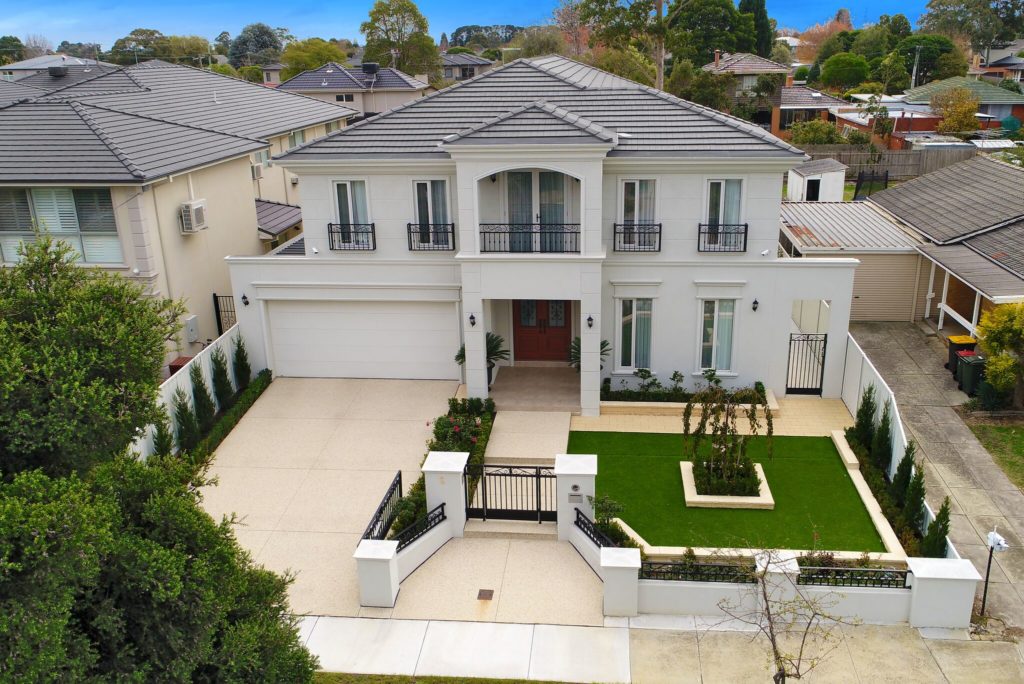 Why move when you can improve?
There are lots of reasons for home extensions and renovations, whether you want to create more space, add value to your home or you just love where you live. The cost and hassle of moving combined with uncertainty in the property market makes home improvements an attractive option for most home owners. You have worked hard to build the life you love, in the area you love, with the people you love.
So why move when you can improve!? If we look at the government and bank charges to buy, combined with the real estate / moving charges to sell…. WOW! It's easy to see why house renovations are so popular!
Renovating for lifestyle
Firstly, it's important to decide on WHY you want these home improvements… modern flair? Space? Lifestyle? Although the decision itself is relatively easy to make, have you considered permits, usable space, load bearing structures, materials, and of course, the cost? Don't lose yourself in the potentials – gather your ideas, and put your trust in a reputable company such as Extension Factory. The Extension Factory offers a FREE in-home consultation all over Melbourne, where they will cover every aspect of the upcoming home renovations.
Area Aware
Be aware of your neighbourhoods ceiling value – if you're after a good return on your investment, pumping money into house renovations that exceed your local value is a sure-fire way to lose it! Speak with an experienced renovation consultant to determine what will work best for you.
Research First
Professionals in the industry offer sound advice, so it's important to do your homework and maintain open communication with a extension / renovation consultant to ascertain what type of home renovations are popular to your area, and how much the properties have sold for. Smart planning means you'll add more value than the amount spent!
Extensions – Latest Trends or Classic and Timeless
We've all seen those additions that do anything but blend in with the existing building, and if you're new to the game, this prospect can be entirely off-putting. Before employing a building extension company, have a browse through their photo's to see what their work looks like.
For a while it was a popular choice to use mixed materials and lots of glass, but as the industry progresses it's become evident these options are not as "user friendly". Instead, renovators and designers alike are recognising that refined materials that better complement the existing structure also allow for easily personalised spaces long after construction finishes.
People are moving towards sourcing more environmentally sound materials regardless, however Government regulations stipulate that all new structures must adhere to energy-saving guidelines. Once again, these are all things an experienced team such as Extension Factory, Melbourne will be able to help you achieve. Although it may seem like a "hassle" to begin with, remember that all these elements will save you money down the track!!
Why engage with an experienced design consultant?
It's a common misconception that your builder is also a renovation / extension expert. If you want a space that's a perfect reflection of you and your existing home, it's crucial to engage the expertise of an experienced home improvement expert like the team at the Extension Factory. They can oversee the entire building process, ensuring nothing goes amiss. This includes obtaining planning permits and regulation certificates, monitoring safety on-site and all the way through to the completion of your dream home.
And just as with your partner or husband/wife, it's key you find someone you can easily communicate and work with! A popular means to finding an experienced home improvement design consultant is through word-of-mouth; however the internet is also a fantastic source of feedback. Remember to have a look at their portfolio, view finished projects where possible, and good references are a must!
Preparing a brief
It's important to remember that a design consultant is not an artist; so be prepared with a good brief on what you want to achieve with your home extensions. Keep it simple and to the point, don't over complicate things. Here are some key things to include:
• What is your house extensions function? Is it a bathroom, bedroom, home office?
• Have you seen something you are trying to achieve? Keep things like magazine clippings to demonstrate your ideas.
• Consider everything, including internal finishes such as lighting and storage, and even placements of light switches and power-points.
• Discuss and agree on a timescale – don't rush, all good things take time. Pushing for earlier finishes could result in losing out on cost effective and quality materials.
Setting your budget
Financial strain and limitations can mean you're not as forthcoming about your budget as what you should be. Remember, your home renovation team is there to help you. The more they know, the better they can help, and in some cases you'll be pleasantly surprised by a lower than anticipated indicative estimate!
Don't forget all extra expenses including fixtures and fittings, furniture, builder's fees, engineer's fees and Government fees. And always allow an extra cushion for unforeseen circumstances!
Ground Level extensions
Well-designed ground level extensions achieve a seamless integration of both inside and out. Using similar materials such as windows and flooring can give the illusion the extension was part of the original plans for the house. If you love blending the indoors with the outdoors, use full-height doors and windows to invite the garden in.
These days cooking and entertaining are a huge part of our lifestyles, and we love having open-plan spaces to do this. Well-lit family, large and open family areas, especially with direct access to a garden, are also hugely popular among buyers. In some cases, simply removing an interior wall creates the space you desire, without having to sacrifice exterior space.
Always consult with your building specialists about how much space you can use for building extensions, and which regulations will apply to your addition.
Second Level Extensions
Extending your home vertically makes perfect sense if your lot is small and you want to preserve as much outdoor space as possible. It can also add height to the ground floor by raising the walls before adding the new level. Here are a few things to consider for second level extensions:
• Rectangular houses in particular can look odd and box-like, so remember to thing about roof pitches, porches, over-hangs and trim details.
• Ask your chosen home improvement design consultant of restrictions regarding building heights in your neighbourhood before drawing plans.
• A high profile extension builder like Extension Factory will have direct access to a registered building engineer to determine if a second level addition is achievable.
• Use the same (or similar) materials, so as to match the top with the bottom. This includes using the same size windows etc, so as to maintain attractive proportions. Tiny windows at the top when you have large windows on the bottom, just looks strange.
Attic or Loft conversions
There's no denying that converting attics is a great way to make use of space that already exists. Be careful to remember what goes with it though! If there's going to be a bathroom, think about where the plumbing etc is going to run. Obviously, you're going to need a staircase.
Regulations regarding these additions vary, so check with your local planning office regarding planning permission, building regulations and fire safety requirements. Be thorough, be creative, and ensure you employ a professional.
As you can see there are many things to consider before starting a home extension or renovation. With over 35 years experience the first thing you should do is contact the experts in Melbourne Renovations, Extension Factory!