"Our new home is stunning. The staff were amazing and took care of everything from start to finish. We could not be happier!"
Dannie & Shirley | Glen Waverley
EXTENSION FACTORY REVIEWS
Thousands of happy families
With over 8,000 builds under our belt our highest priority is to ensure you love your new and improved home. The greatest form of review or testimonial we receive are the smiles, handshakes and heartfelt thanks our clients give our team in person. Our reviews show that almost every single one of our thousands of clients are extremely happy, because our team constantly strive to ensure they are satisfied and if there is ever a problem we fix it.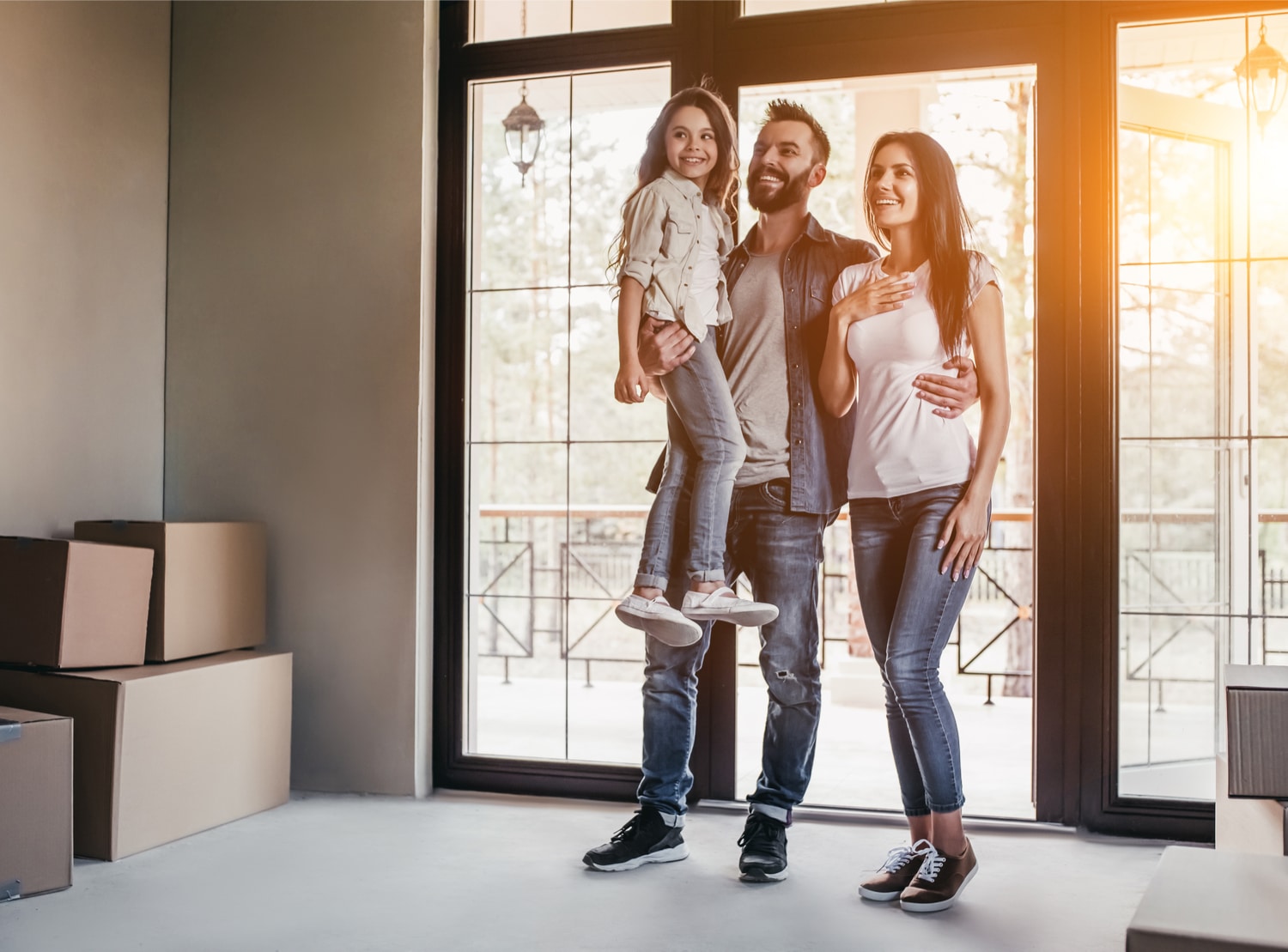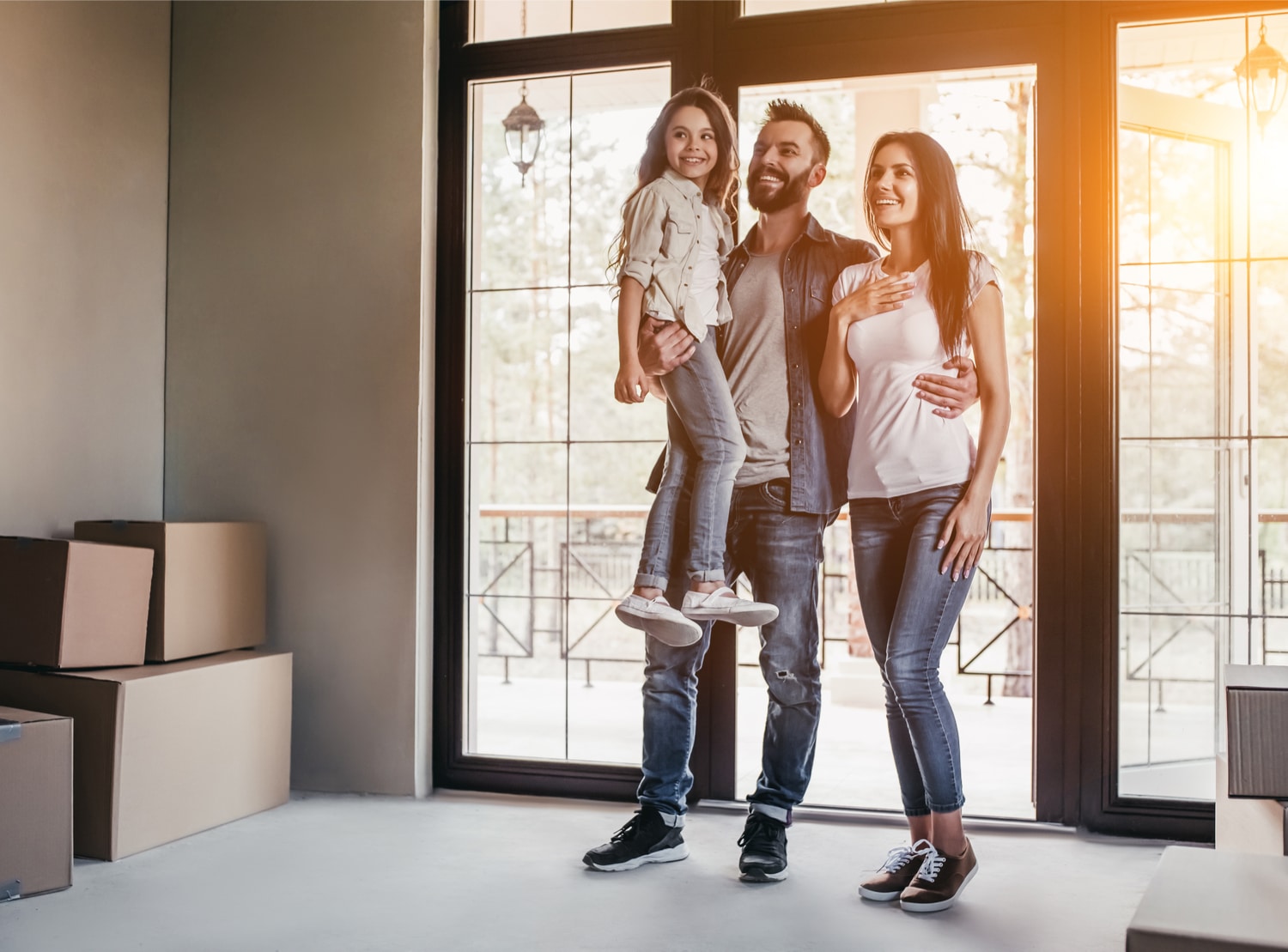 REVIEWS
Thousands of happy families
With over 8,000 builds under our belt our highest priority is to ensure you love your new and improved home. The reality is, things can go wrong when building something that has never been built on an existing structure, but almost every single one of our clients are extremely happy in the end. Be weary of builders with only 5 star reviews, you might not be getting the whole truth. Our reviews show that our team constantly strive to ensure clients are satisfied and if there is ever a problem we fix it.
OPEN PRICING 
FIXED PRICE CONTRACTS WITH 100% TRANSPARENT ITEMISED COSTS.

PEACE OF MIND
FULLY INSURED FROM START TO FINISH PLUS OUR EXTENDED 10 YEAR WARRANTY.

TRIED AND TRUE
THOUSANDS OF BEAUTIFUL HOMES! THOUSANDS OF HAPPY CLIENTS!

SUPERIOR QUALITY
VIEW OUR FEATURED HOMES TO SEE THE QUALITY OF OUR WORK FOR YOURSELF.

INCREDIBLE PEOPLE
OUR TEAM ARE LIKE FAMILY. MANY HAVE BEEN WITH US FOR MORE THAN 20 YEARS!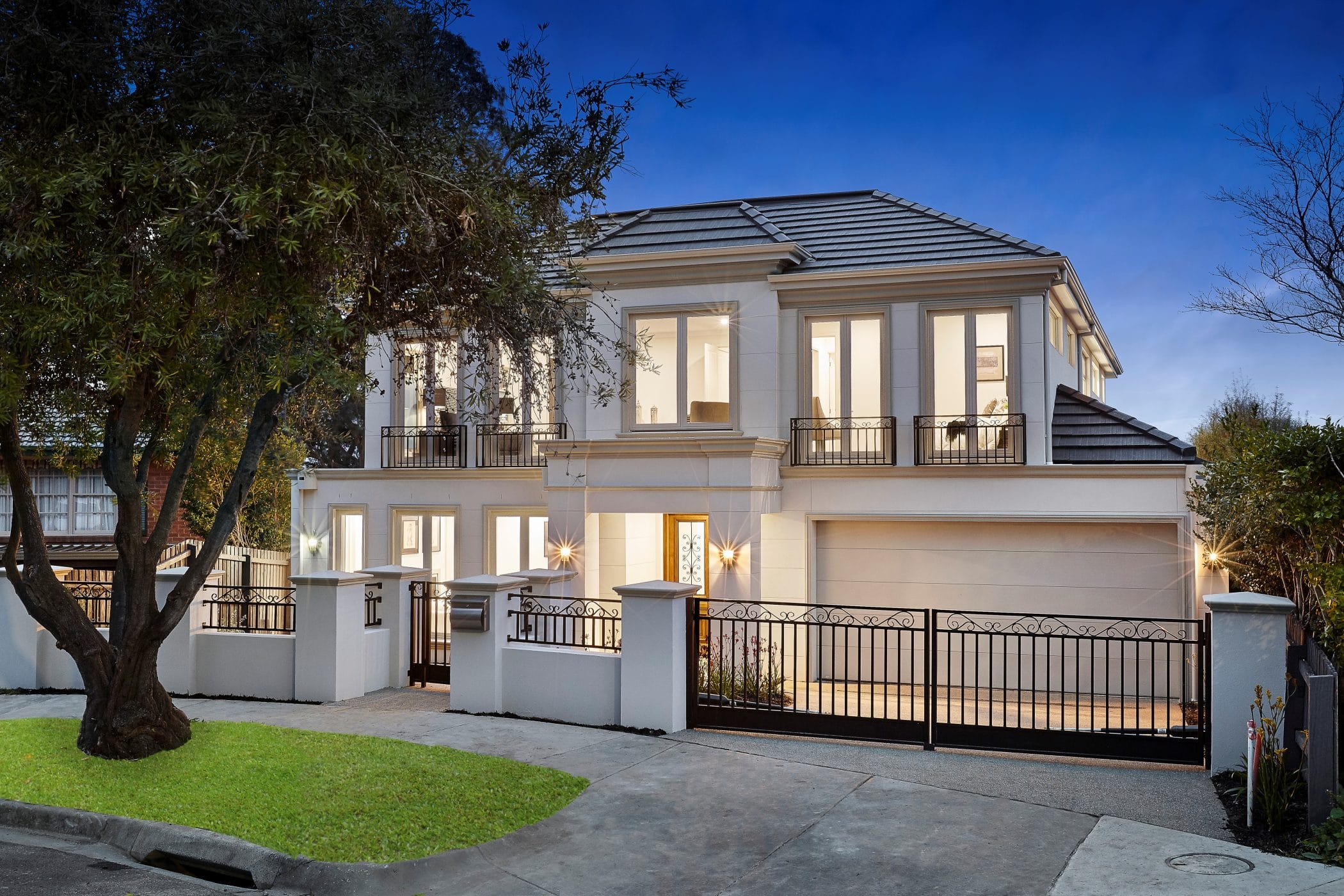 The transformation to our home is amazing. The design has taken full advantage of views to the Dandenongs from our new master bedroom & upstairs living areas.
The quality of the workmanship is first class & we have received many comments from family & friends at how fabulous or home now is

Anjan | GLEN WAVERLEY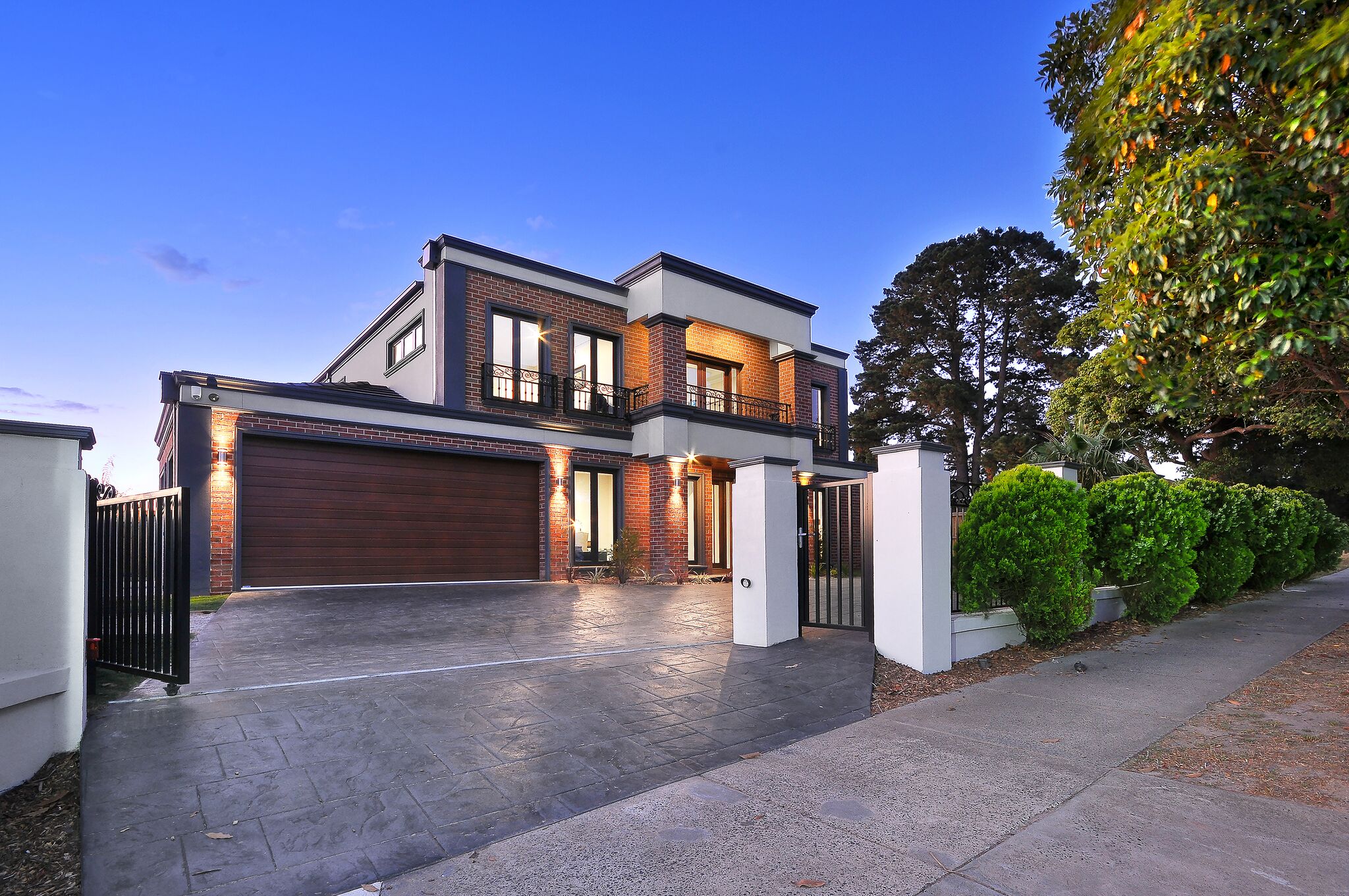 Nothing short of fantastic! We demolished our family home and the new modern home you built is wonderful. The layout was well thought out to ensure plenty of living space for all the family as our older children are still living at home. It accommodates their needing space to study quietly or hang out with friends and their bedrooms have their own ensuites which makes getting the whole family ready for the day ahead in the mornings so much easier.
Our fabulous retreat allows us to relax and escape the noise of the kids and their friends at times. The new kitchen is stunning and enormous and has everything you could possibly think of and makes cooking easy and enjoyable. We love it! 

Cathy | WHEELERS HILL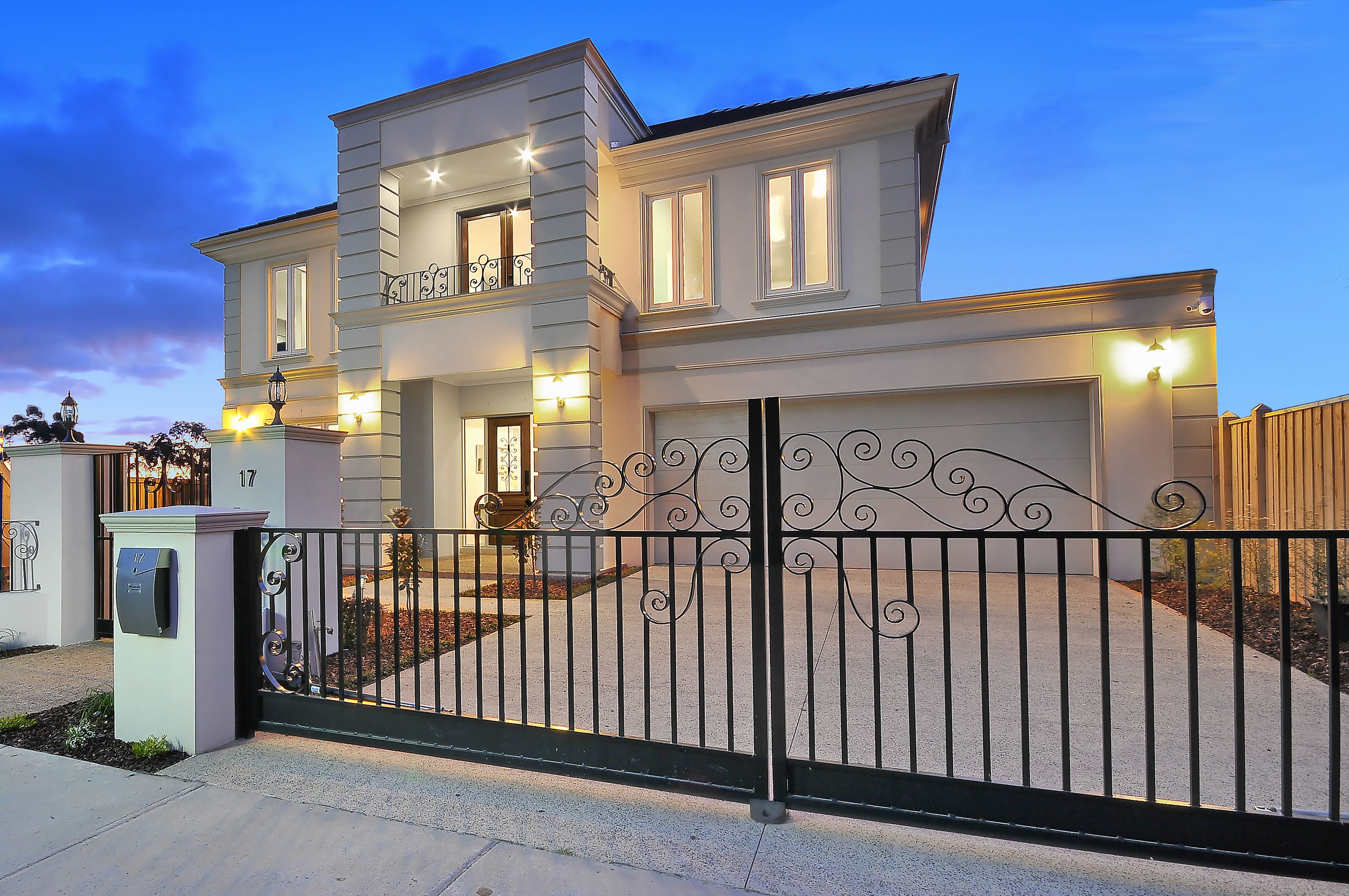 We couldn't be happier. Our new home is stunning with luxurious fittings throughout. After knocking down our tired old home & rebuilding new we couldn't wait to move in. The kitchen & butler's pantry are a dream. Our Project Manager John was amazing and took care of everything from start to finish.

Dannie & Shirley | GLEN WAVERLEY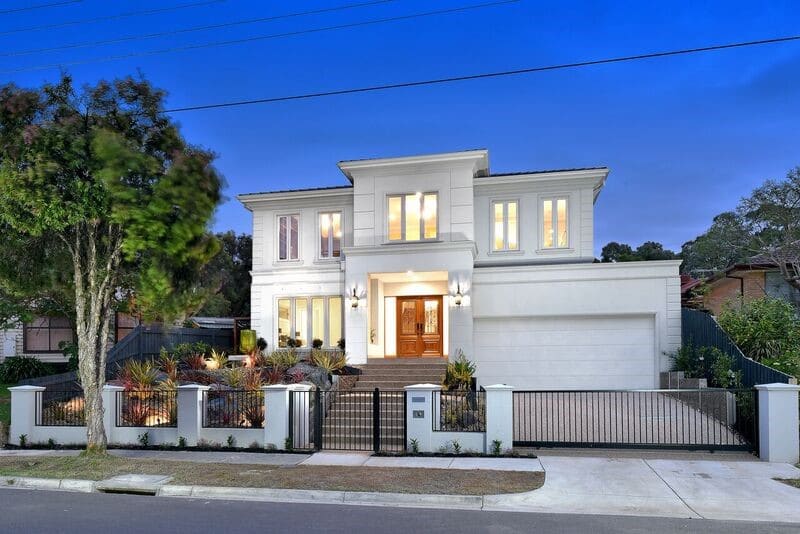 I am so happy with the final result. The whole process from when I first met to discuss my ideas with your company right through to the final handover went extremely well with very little issues or hold ups. My Project Manager was fantastic & kept me in the loop regularly & nothing was too much trouble.
The few minor hiccups were resolved very quickly. The trades people were very helpful and were respectful towards me. I am so impressed with their workmanship, it is of the highest level. The office staff were always quick to respond to calls & emails & were extremely polite & helpful. I can't thank you enough for my beautiful new home.

May | GLEN WAVERLEY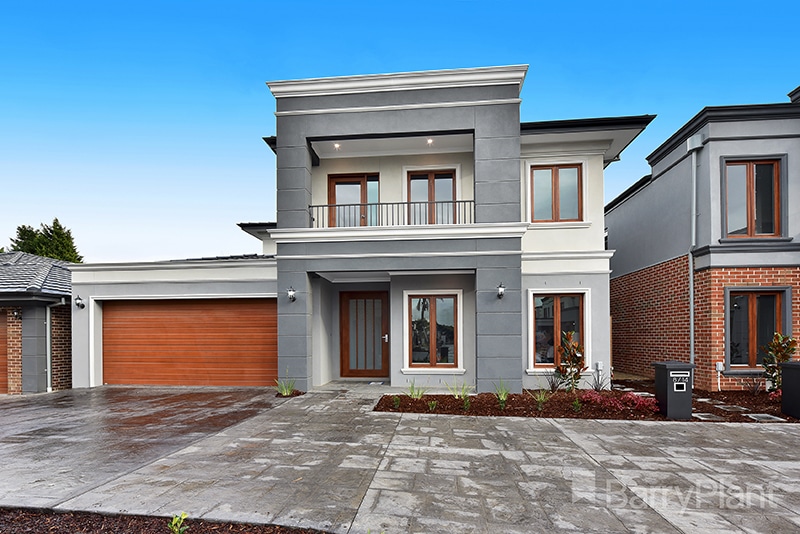 We watched as this development started & were excited to be able to buy one of the beautiful townhouses you were planning to build. Choosing our colours & fittings was quite daunting but your colour specialist made things so easy for us & the choices now look brilliant.
Building went smoothly & the site manager was always happy to update us. After we settled & moved in there were a few minor things to be fixed & they were sorted out by the maintenance team promptly. Our new home is perfect, we are really enjoying living in it & can't stop raving about it to everyone. 

Owner | WHEELERS HILL
"​​I ​really like chatting to clients ​about their ideas​. This​ also​ helps me ​understand what they want so I can match them with ​one of our​ designers​. The ​staff are friendly ​and it is a nice place to work."
Anna | Reception

"​I wouldn't work for any other company!​ It's challenging as every project is different, it's rewarding to deliver​ a quality product to our clients​ and​ it's a pleasure to work with such a great bunch of people everyday."
John | Design Consultant

"I am proud to be part of the Extension Factory. We do high quality work and hire very talented people, but the best part of my job is handing over the keys and seeing how happy our clients are. It's such a great feeling."
Zac | Building Manager

"My role is very diverse and keeps me challenged​. It​ puts me in a unique position where I see and hear the exceptional service​ ​our clients receive daily​​. The friendly​ caring​ ​people are truly what makes ​this ​a great place to work​.​"
Angela | Office Manager

"After 40 years it still gives me the greatest pleasure to lead such a dedicated group of professional staff and see the wonderful projects they complete"
Gerry | Managing Director 

"I love what I do! Helping people attain the finance they need for one of the biggest decisions in their life is very rewarding."
Mark | Finance 

"I ​like coming to work each day. ​I get to ​do something I love ​in a great environment. The homes ​I ​design ​are ​unique and personalised​​ so each day is different and the staff​ make it a really ​fun place to work.​ ​"
Efi | Drafting


Just to let you know how much I appreciate the way in which you handled my renovation. Of course there were hiccups along the way – how could there not be? But you answered my calls promptly and addressed my concerns patiently and professionally. Thanks for making it a good experience – I just love my new extension!Well done Extension Factory!

Ingrid | MOUNT WAVERLEY

 We love our extension from the design to the high quality completion. There was great communication throughout the process .We lived in the house while we extended up, the tradesman were all professional. Zac our supervisor and Angela at the office were always there to guide us. There was a few hiccups as there are with most extensions but it was completed on time . Thank you guys 

Naomi | GARDENVALE

 I would like to thank The Extension Factory for the great work that have done with my extension in Surrey Hills. Not only was it completed by Christmas which was one of highest concerns as I had family coming from overseas but I had a really switched on building manager who went over and above his role. The premises was kept clean by the tradesmen whilst we lived in the premises and anything I queried never seemed to be too much to ask. Good work everyone! 

Emily | SURREY HILLS

My wife and I have a beautiful 1st floor extension thanks to The Extension Factory team. The supervisor Bill was so helpful and always available when we rang him. His knowledge and experience went a long way with us as we didn't know what to expect. We've never done any sort of building before so for us it was quite nerve wracking.
The design changed a couple of times because of us but the Extension Factory were very patient and understanding, they spent many hours with us making sure we were content with the design and even helped kept the costs down as we were on a very tight budget. We love entertaining now as the kids can play upstairs and we can just relax and enjoy. We have recommended our close friends and family. Thanks again to The Extension Factory Staff and especially the trades.

John

 When wanting to add master bedroom, WIR, ensuite, main bathroom and separate toilet, kitchen, dining, lounge and new roof, we thought of the Extension Factory. We are so glad we did. As experienced renovators, but not builders, they worked with us from the get go. The architect was able to include everything we wanted in extension in a cost effective way and with the land we had available. The project manager Zac, worked with us as we built a three car garage and tear down the back end of the old house in preparation for the new works and every step of the new build thereafter. They understood our needs and timelines.
Furthermore, with a 60 year old weatherboard house, we thankfully were allocated a wonderful carpenter Joe from start to finish, whose experience and expertise is beyond words. Joe was able to work with us and guide us to ensure our extension looks seamless with the rest of the house. Thank you so much to the all the team at the Extension Factory – job well done, we are most grateful for all your hard work and expertise. 

Kyeelee | WEST FOOTSCRAY

 From the outset, Extension Factory understood our vision for a second storey extension. We had a large master bedroom, ensuite, second lounge area and winding staircase built. The carpenter who built the frame was fantastic and we are very pleased with the quality of the final finishes. If you are thinking of a double storey extension in order to make the home that you already love a bit more spacious, then we wouldn't hesitate to recommend the Extension Factory. 

Daniel

 The process from design and ideas to the end product was really quite smooth. Issues do arise in extensions I found out but I was always impressed with the problem solving skills of the site manager. Tradies were really great guys. It is tough to live in while extending but they tried to make it as painless as possible. 

Frank & Leeann | ELTHAM

 We needed to expand our existing 2-bed home with a complicated ground-floor extension comprising lounge area, new master bedroom and ensuite which had to very closely match to our existing 50's brick-veneer house. By reusing existing materials and sourcing others from unusual places, The Extension Factory did a wonderful job, right from initial concept design to construction. So much could have gone wrong, but the Project Manager selected all the right tradesmen for our job and the carpentry and bricklaying in particular which were so critical to the success of this project really was first class. Very happy indeed! 

Cameron & Jenny | MOUNT WAVERLEY

 The house was in dire need of a renovation, I was absent a great deal of the time but built a great rapport with the project manager who never failed to deliver. The trades he employed always resulted in wonderful workmanship and the finished product was perfect. The house looks and feels brand new and I am extremely happy with the extension. I would highly recommend the Extension Factory right through from initial stages of designing all the way through to the completion of the project. 

John H

Was looking to update my aging parents home, giving them a downstairs bedroom, ensuite and living space so they wouldn't need to continue using the stairs day in and day out. Spent the better part of 30 months meeting and negotiating with 6 different independent builders who quoted me a whole spectrum of prices – the cheaper ones never to be heard from again and the expensive ones would've been laughing all the way to the bank if I had agreed.
Eventually decided to give Extension Factory a call, one of their consultants came out onsite the following day to inspect the property and give me a formal quote which came in almost bang in the middle of all the other quotes. Victor was patient and polite, happy to explain the reasons behind the cost of each part of the extension. My parents and I were sold and decided to go with them for this project. Visited their showroom where we met with Aaron, our building/site manager and my mum had a ball looking at all the displays. Aaron was always punctual (sometimes unfortunately so as he is definitely a morning person, me not so much), informative about what was going to happen each week and honest about if delays on certain parts would occur.
After all our variations were included, we came out <10% over quote and 2.5 weeks over the 4-month project lifetime due to a wood supply problem from Sydney – Aaron kept us in the loop the entire time. I'll admit the follow up work was a little sloppy but in part my own fault due to communications difficulties with myself not being available due to work commitments. All in all, a very happy customer and my parents are definitely over the moon to not have to walk up and down those stairs every day!

Edward | GLEN WAVERLEY

 We turned our single story, 2 bdrm weatherboard into a 2 story 5 bdrm home. Overall the process was well managed. We were communicated and kept up to date the whole time throughout the entire process from design through to final completion. Our building supervisor John was great to deal with and would provide advice and assistance to make sure that the end result was what we wanted. We would like to thanks the whole team at the Extension Factory for making the experience a memorable one and would have no issue recommending them to anyone wanting to renovate their house. 

Martin & Cat | COBURG NORTH

I'd like to thank Extension Factory for making it possible for our house to add a second storey which consisted of 2 bedrooms, a bathroom and a rumpus space. They were really professional, we had good communication from the start until the work was finalised. We were really pleased with their work, the project manager was always in touch, the trades did a good job, and there was no interruption to our family life. We were amazed how quickly they did the job and no dirt could be seen in the lawn. We have recommended them to various friends who saw the second storey and are happy to recommend them to others. 

Marina | BORONIA

Couldn't be happier as one of the biggest financial investments that we'd ever made apart from buying our property we wanted to work with a builder who really specialised not only in construction but extensions. Zac and the team were excellent and really went the extra mile. I wouldn't hesitate to recommend them to anyone -really happy with the result.

James | GLEN IRIS

 We had three different companies provide quotes on our proposed extension/renovation. In the end, we decided to go with The Extension Factory as the design consultant that was assigned to us was very helpful and understood what we were trying to achieve, plus, was able to meet our budget. We had a "fixed price / fixed time period contract" which was pretty accurate (finished slightly before time but with some minor additional sub floor work added in).
Once our contract was initiated, things were a bit slow due to council approvals coinciding with the Christmas period. During the build, we were concerned about the rate of progress at times, however, we were assured everything was on track. Generally, we were very pleased with the trades that worked on our extension/renovation, however, there were a few instances where certain aspects of the build didn't go to plan and we did need to work closely with the Project Manager and Supervisor to sort through the issues.
All in all, we are very pleased with what we have achieved with the help of the Extension Factory. 

Gav

 Impressive people and impressive process. We got 3 companies out to compare and my wife and I instantly chose The Extension Factory. The design consultant Wayne was impressive and gave us lots of design ideas we hadn't thought of. Not pushy like the others. Project manager Bill was excellent and explained every day what was going on which we enjoyed. Our first floor extension and entertainment area were completed on time and was beyond what we had hoped for and didn't need to move out. Couldn't be happier. 

Damien B

 The Extension Factory built my extension/renovation and I must say I can't believe how it turned out. The ideas they had to offer worked well and I was quite surprised to see the end result. I was in two minds as to whether to demolish and start fresh or work with what I originally had. I've had nothing but compliments from neighbours, family and friends. It truly is a transformation from a run down home to what now I call "my serenity" I used double glazing for as I live on a main road and have no regrets. Thank you yo the Extension Factory! 

Madi

 We had a major renovation by this company. We had a few builders in for quotes but these were the only ones who seemed to listen or understand that we would be living in the house with two small children and that our lives needed to go on throughout the renovation. The whole extension took 3 months and the results were fantastic. Only had one tradie we were unhappy with so spoke to the building manager and the next day we had a new and very competent electrician assigned to us. Great experience. Couldn't recommend this company enough. 

Denise | GLEN IRIS

 I would like to say that our experience with the Extension Factory was 'all good' From start to finish the people that worked on our project were without exception professional, polite and simply a delight to have in our home. Their expertise, advice and guidance were of enormous help and their workmanship of a high standard. You only have to look at the finished product to appreciate the skill and care that was taken by all of the tradies who contributed to bringing our vision to life.
We would like to thank everyone involved from Michael (first contact & co designer) Paul & Michael (project managers) Dale & Max (carpenters) Stefan (plasterer) Jay (electrician) Peter (the staircase Master) the fabulous roofing crew our tiler our plumbers, they were all SO good, a real credit to the company and an asset on any build. Thanks to Alex for his help in the early stages of organising everything and last but by no means least to Angela who worked tirelessly in the office to keep all that paperwork up to date.
It has been an incredibly busy and challenging journey but we are absolutely over the moon with the finished product, certainly worth the trip. 

Stew

 We found all the tradesmen and in particular Peter (builder) and Paul very helpful and keen to complete the renovation with a minimal amount of disruption to our daily routine. 

John & Michelle | BOX HILL SOUTH

 Our building manager Bill was great. The builders and their workmanship was amazing, can't thank you enough guys. Our extension started on time and finished early … what more could we want. Thank you to all of the team for a fabulous job. 

Scott & Narelle | BURWOOD EAST

 We are so grateful for all you did behind the scenes and know the final outcome wouldn't have been as successful without your personal guidance and input. We are thrilled with the final outcome and will continue to sing Extension Factory's praises for many years to come. 

Adam & Kirsten | HEIDELBERG

 We were very happy with The Extension Factory from our first meeting with John Eades to discuss what we wanted to achieve to the day the project was handed to us from the project manager, John Carrocci. Our concepts of a new dining room and kitchen area with large decked area incorporating a versatile bi-fold door system has … hashas turned into a pleasant reality! We have a great new living space that is exactly how we imagined it, the dining area can be opened into the deck/garden to extend the room for entertaining a large group easily. The whole family is extremely happy with the results. Highly recommended!  

Cameron & Elly | ARMADALE

 We were very happy with all the tradies, they were very friendly attentive and kept us informed and their work is excellent. The whole experience was fairly pleasant. We had only small problems which were ultimately resolved to our satisfaction. The extension is beautiful and very usable and exactly what we wanted and needed, thank you 

Wayne & Marie | PASCOE VALE SOUTH

 I am writing to you regarding our extension and to thank you for the professionalism that your team showed – from our very first consultation to completion of the project just before Christmas. Many people had told us that doing an extension would be a 'nightmare' and we had heard many horror stories. We are delighted to report that our experience was anything but a nightmare and we certainly have no horror stories 

John P

 Annette was our designer and she looked at our old house and could see our dream. It is beautiful and we thank her for her hard work, her creativeness her forethought and genius in creating our beautiful home. Bill was our building supervisor and he was great. He looked after us extremely well. We lived in the house while the extension went on and he made it possible. He was encouraging and helped us endlessly. Our home looks magnificent. We have opened a Bed & Breakfast and our guest so far have loved our home, its design and layout. 

Beverly & Brett | HEIDELBERG

Loved the job they done as our house was a nightmare they turned it from being ugly to the best house on the street couldn't be happier with them the foreman Zac was great to deal with too 

Tracey | OCEAN GROVE

 Sharing a cuppa with our workers and having a chat to them was an enjoyable experience as we watched each one do their part in putting the amazing jigsaw puzzle together translating a drawing into a reality. When we had problems and needed to speak with a senior person the response was always helpful and professional and problems were sorted out quickly. We would have no hesitation in recommending the Extension Factory to anyone who was interested in upgrading their home. 

Christine & Phillip | MORINGTON

 We are currently in the process of extending and its going brilliantly. We honestly can't complain, we are so impressed. The kids are beside themselves with seeing their new bedrooms being built. Dealings with site staff and office staff has been a real pleasure and a very positive experience. 

Pauley | MALVERN

 Fantastic!! Tony our building manager was amazing! If you are looking for a company that will take care of everything for you from start to finish then look no further than the Extension Factory. Cannot speak highly enough of everyone there. 

Doug & Kate | VERMONT

 Thank you to the Extension Factory for turning our TINY 3 bedroom house with little living space into a spacious double story home where we can raise our growing family comfortably with room to spare. Our site supervisor Bill was always contactable and would be at our house within the hour if need be. The staff at the extension factory offices were pleasant to deal with and calls were consistently followed up. Trades were polite and (usually) punctual. One of the main reasons I hired the Extension Factory was with the hope that little to no organisation would fall into my own or my husband's hands and in that respect they were terrific. We would definitely recommend them to families who are time poor and looking for a top quality extension. Great to deal with! 

Sarah & Marcus | DONVALE

 The design team were very accommodating, nothing was too difficult to change or alter and the administration was excellent. Bill our project manager was fantastic, a great communicator, easy going and he knew much of the building process that he readily explained to us. Any issues with workmanship were generally followed up with a reasonable time frame. Completion time of our extension was very good considering it was between Christmas and New Year. 

S & R | RINGWOOD NORTH

 We are very happy with Extension factory's work and very pleased with their professional project management. Taking care of small things as well, listening to our queries and answering them no matter how silly they are. They were flexible with our requests to fit with their schedule. The final output was exactly what we expected, within budget and completed on time. Special thanks to Site Supervisor Tony, l believe your approach helped to complete this project early. Thanks to our Building Manager Shane as well. We will recommend Extension Factory for to our friends and family. 

Raghu & Laksmi | WHEELERS HILL

 We have just moved into our beautiful home that the Extension factory rebuilt and we are extremely pleased with the outcome and the journey we experienced during the whole process from concept plans, permit approval and the construction . We selected the Extension factory after visiting the Melbourne Home Expo my wife and l were impressed with the sales person who was very knowledgeable and the overall structure of the Extension Factory . We also received strong positive feedback from other home owners which the Extension Factory built. The whole process from start to finish was 10 months which was two months ahead of time. We were allocated a site supervisor who was excellent in communication and coordinating the trades people . During the construction the site supervisor kept us informed and also recommended solutions to issues that we encountered .We were also able to do some changes to the layout which in the end has created a beautiful house that my wife and l are proud of. Extension Factory are extremely reliable and professional. 

Joe & Rickylee | CARLTON NORTH

 We undertook a massive extension on the rear of our home, including bathrooms, kitchen, laundry, family and dining area. Extending is stressful, but the support and attention given by our project supervisor Bill kept us calm and kept the extension on track! He coordinated everything which made the whole process of renovating bearable. Everyone absolutely loves our extension, and we have no hesitation in recommending the Extension Factory for their vision in what we could achieve, and their professionalism in managing the build. Thanks Extension Factory we had a great result and experience and have a whole new living experience with so much extra space and light. 

Jo-Anne & Stephen | DONCASTER

 We made enquiries with Extension Factory regarding adding an extra room upon our double garage. The plan that the designers came up was innovative and suited our requirements. We have recently completed the extension and the work was completed much to our satisfaction and well within the agreed timeframes. All the people on site were professional and they took pride in their work. No issue was too big or small and all work was done with the utmost professionalism. 

Gary & Vicki | BALWYN NORTH

 Wife and boys are happy & so am l. It's been a long process but the end result speaks for its self you need to be patient when renovating because there are a lot of things that you can not see until its all opened up but by leaving it to the appropriate people in charge they will resolve them. It's been really good working together and that's the only way results get done it's a team effort. Well done. Fairly priced and because we lived in there during the renovations communication was really good. 

Phillip & Isabella | PASCOE VALE

 The house was in dire need of a renovation. I was absent a great deal of the time but I built a great rapport with my Project Manager Aaron who never failed to deliver. The trades he employed always resulted in wonderful workmanship and the finished product was perfect. I am extremely happy with the extension, the house looks and feels brand new and I would highly recommend the Extension Factory right through from the design stage to completion of the project. 

Angela & Joseph | COBURG

 My husband and I were very impressed and excited after the first meeting we had with the Extension Factory. We were provided with options and ideas we didn't think were possible and we are so happy we listened to these ideas because the result is superb! The project was managed seamlessly and the Project Manager always took the time to explain each phase and ensure that we understood and were happy with the process. The tradesmen were also great. They let us know what was happening from day to day and did everything to minimise disturbance to us as we stayed in the house during the renovation. The final inspection was inclusive, thorough and detailed. We have recommended Extension Factory to everyone who has asked about our renovation. One of our friends is about to commence her renovation with Extension Factory because she was equally impressed with our renovation and the advice she was given about what could be done with her house. Thanks again to all those involved in our renovation. 

Tracey & Steve | MOONEE PONDS

 We found the Extension Factory to be an honest and trustworthy Company to deal with. All the Staff were extremely polite and friendly. Our Project/Building Manager Michael went over, above and beyond the call of his duties. The Carpenters responsible for timber fit out were also very kind and helpful. We found from start to finish the job was done very efficiently and completed before the due date. We are indeed very satisfied customers. Our families and grand children have enjoyed the new upstairs accommodation and said how comfortable and bright it is. Several people have asked who did the extension and we have been more than happy to tell them. 

Geoff & Pamela | SORRENTO

 The whole process from design to build is structured and professional. We undertook a substantial ground floor extension and the transformation of our home is exactly what we envisaged. We really enjoy spending time in our new home. Extending can be stressful and there are always issues that arise but our site supervisor was very experienced and helped us through the process. We found him to be very honest and easy to talk to. Nothing seemed to faze him 

Peter

 We decided to use the extension factory for our extension and we have been extremely happy with the service provided. They have always listened to our concerns and addressed them in a timely manner. We have also ended up with a gorgeous extension, making the most of the views we can have, and we couldn't be happier. 

Mandy

 Very pleased with the result of our extension. Completed ahead of time although I think they could have completed it a lot earlier if the trades had spent more time on site. Site manager was easy to deal with and always kept us informed as to what stage they were at. Tradesmen were all great though plasters were unreliable and did leave a mess after each visit. Would recommend the Extension Factory but would not recommend that anyone live in the house while building is going on especially if you are building during winter 

Sam & Sue | WATSONIA

We added new kitchen dining room and lounge open living plan.and second storey with 2 bedrooms bath and retreat. We had few hiccups along the way. Other than that everything was pretty good, good job guys. 

Paul