"Our building manager Bill was great. The builders and their workmanship was amazing, can't thank you enough guys. Our extension started on time and finished early … what more could we want."
Scott & Narelle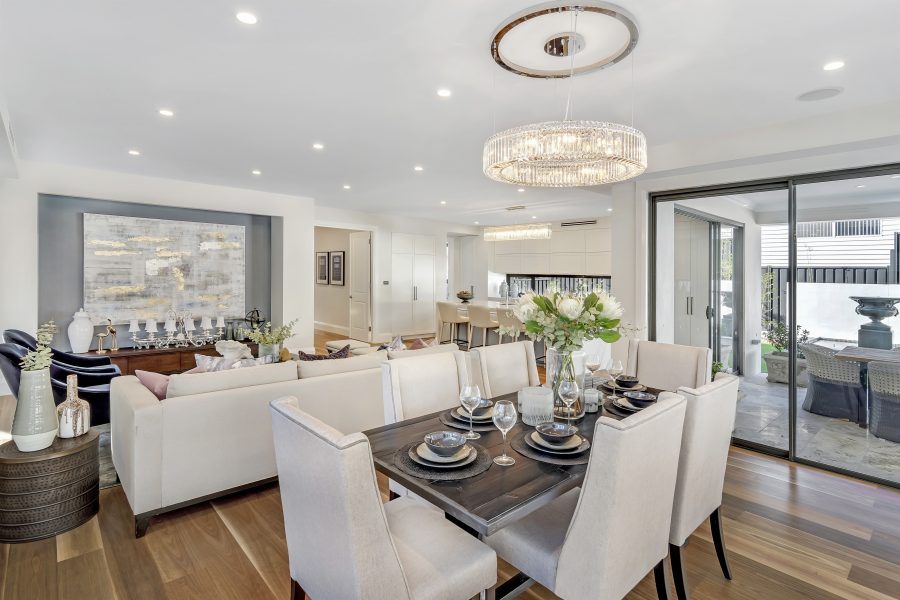 EXTENSION FACTORY RATINGS
At Extension Factory Melbourne our 5-Star rating shows that our priority is having clients who are more than satisfied. Our skilled builders are devoted to exceeding expectations. Extension Factory is a 'people first' company and we work face-to-face with all our clients. This has been our philosophy since 1979 when the company was formed, and since that humble startup, we've built, extended, or renovated over 8,000 projects and helped thousands of happy customers as proven by our 5-Star ratings. Our favourite testimonials are the 'Wow! Thank you' responses, the heartfelt handshakes, the smiles and glowing faces of our clients when they see the results of our work. Have a look at our reviews page to find out more about how we rate.
OPEN PRICING 
FIXED PRICE CONTRACTS WITH 100% TRANSPARENT ITEMISED COSTS.

PEACE OF MIND
FULLY INSURED FROM START TO FINISH PLUS OUR EXTENDED 10 YEAR WARRANTY.

TRIED AND TRUE
THOUSANDS OF BEAUTIFUL HOMES! THOUSANDS OF HAPPY CLIENTS!

SUPERIOR QUALITY
VIEW OUR FEATURED HOMES TO SEE THE QUALITY OF OUR WORK FOR YOURSELF.

INCREDIBLE PEOPLE
OUR TEAM ARE LIKE FAMILY. MANY HAVE BEEN WITH US FOR MORE THAN 20 YEARS!

The Extension Factory Experience
There are hundreds if not thousands of families now living in their second, third, or even fourth Extension Factory home happy about their smooth and streamlined Extension Factory experience during the building, renovation or extension. From the beginning of any of our work, be that a home, a complex structural renovation, ground floor extension or second storey addition, our philosophy is it's all about you. Our aim is to complete your project to a standard that is beyond your expectations. From the first time you call us or send us an email, you'll find that our focus is all on you and we know from the responses we receive from past clients and our 5-Star ratings and reviews that you'll find our personal service is top class. Our 'clients first' company philosophy stems from our belief in honest dealings, honest advice, professionalism and transparency.
We rate as a 5-Star company which reflects our commitment to fine craftsmanship and our attention to the finer details and finishes because they're always obvious in the end result. While other extension and renovation companies simply aim to reach a set standard, Extension Factory Melbourne far exceed all standards over and over again. Our teams build, renovate and improve spectacular, functional living spaces by combining innovative designs and functional intuition to deliver the home you've always wanted. We use only the very best quality, luxury materials and finishes, and the fittings are the height of style, bringing a warm feel to your new or improved home that gets a 5-Star rating.
Our People Are Our Difference
Passion and skill are valuable attributes in any endeavour and our builders and other team members have it in spades, which is why we rate well in customer testimonials. Our Extension Factory team members are polite, thoughtful and helpful as well as passionate about our projects. Some members of our team have worked with us at Extension Factory for over 20 years. They've contributed to the thousands of renovations, residential developments, extensions and knockdown rebuilds we've completed – and they're the reason we have a 5-Star rating – their work in many cases has been total transformations. Our special people make all the difference, bringing their passion, commitment, talent and skills to the job time and time again. This is why we care about our builders and other team members and why they pay that forward to you, our client. You only have to read what our past clients say about our work to see how we rate highly.
Why not come in and meet us at our Melbourne office in Mulgrave? You are more than welcome. The Extension Factory experience is something special, so come and read our reviews and testimonials for yourself rather than just reading them online. Come and also see the calibre of the people who have helped us become one of the largest home improvement businesses in Australia. We are industry leaders and we're versatile, having completed residential developments, dual occupancy and multi-unit townhouses as well as extensions and renovations. Come on a tour of our Extension Factory display homes so you can get up close and not only see but touch and feel the quality of our builders' work that gets a 5-Star rating. Let us know your ideas so between us we can come to a design that will fulfil your dreams about your new or improved home and you'll see why people praise us.
We are confident that your Extension Factory experience will be pleasant and productive, so why not call us or just fill in the online form? We look forward to meeting you at our Melbourne office and showing you what we can do for you.