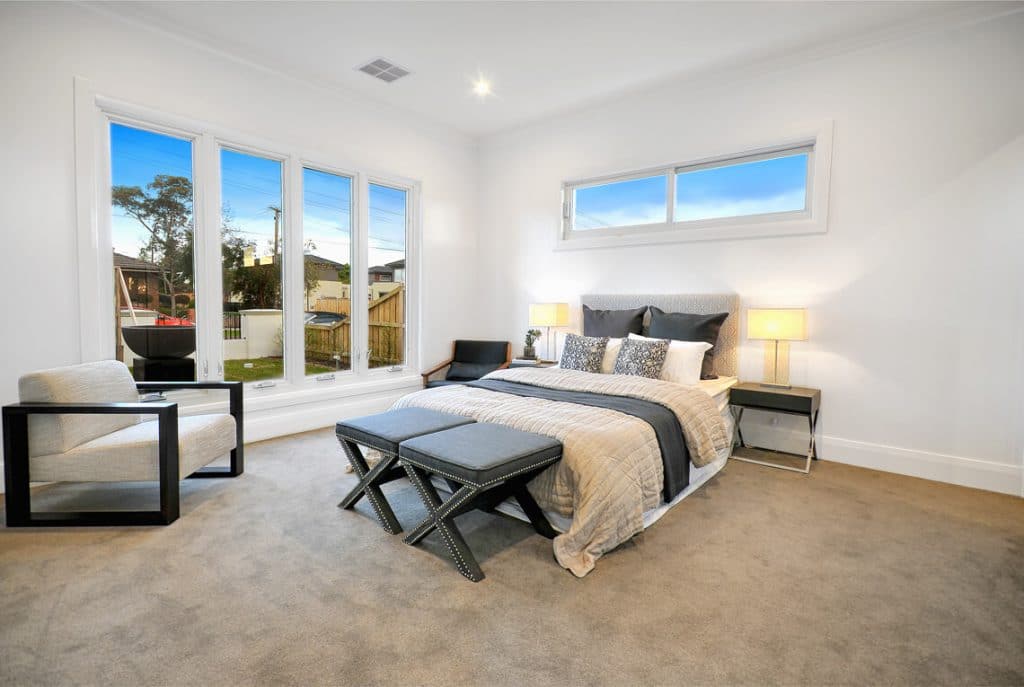 Melbourne home renovations for investment properties
Home renovations create numerous benefits, for growing families and investment buyers alike, particularly those located in Melbourne. Extension Factory has been in the industry for over 35 years, and has seen time and time again the short-term and long-term advantages that follow a quality home renovation – and to make it more achievable for Melbourne residents, we have a unique Finance Offer – no interest and no repayments for 12 months (conditions apply); please contact us for more information.
Achieving a fair increase in rental return can be a fine line; misinformed landlords often choose the wrong types of renovations, resulting in loss of tenant interest, and eliminating the possibility of asking for a higher rental price. Another area landlords often find themselves out of pocket is when they choose to mix a little DIY with cheap tradies and one man bands; unexpected costs, inconvenient delays and incomplete projects can all equal a renovation nightmare.
The simple fact of the matter is, when you team up with the right building company your Melbourne renovations will deliver short and long term rewards, no hassles, no nasty surprises.
There's a number of smart ways to invest your money in Melbourne renovations, beginning with a FREE design consultation with the renovation experts, Extension Factory. Our professional and innovative design team invest the time and effort to ensure your renovation is exactly as you imagined it. Our fresh ideas and designs have already inspired thousands of Australians (read their feedback here) – act now and you could be next!
Top renovation ideas to increase a rental return:
Add a second bathroom – most of us can probably remember the days of sharing bathrooms with siblings, and how quickly we grew out of thinking that was acceptable! Adding an extra bathroom attracts tenants for a number of reasons, but privacy is usually at the top of the list. Modern, luxurious en-suites are always a big attraction point too. Did you know that you may be able to convert a laundry space into a bathroom?
Create extra bedrooms – Stagnant rooms which don't really serve any purpose could be earning you serious dollars! Converting areas like a sunroom or formal dining room into extra bedrooms may increases your rental return and the property value.
Outdoor entertainment – we all love summer BBQ's, family dinners watching the sunset and evenings spent relaxing outdoors after a hot day at work… so it stands to reason your potential tenants are going to LOVE an indoor/outdoor experience!
Provide extra storage – Renovated areas that provide maximum storage is a major bonus for tenants; whether your kitchen renovation wants a butler's pantry, or the master bedroom a walk-in-wardrobe, there are many simple storage solutions that are guaranteed to impress and attract tenants.
Choosing the right renovation company to support, inspire and complete your Melbourne renovations can seem almost as hard as the work itself! It's important that the company you hire has a strong history of satisfied customers, has legitimate qualifications and can showcases their previous work.
You'll find a number of posts in our blog offering advice on choosing the best company for your renovation. Alternatively, for more information or to book your free design consultation contact our friendly team today!