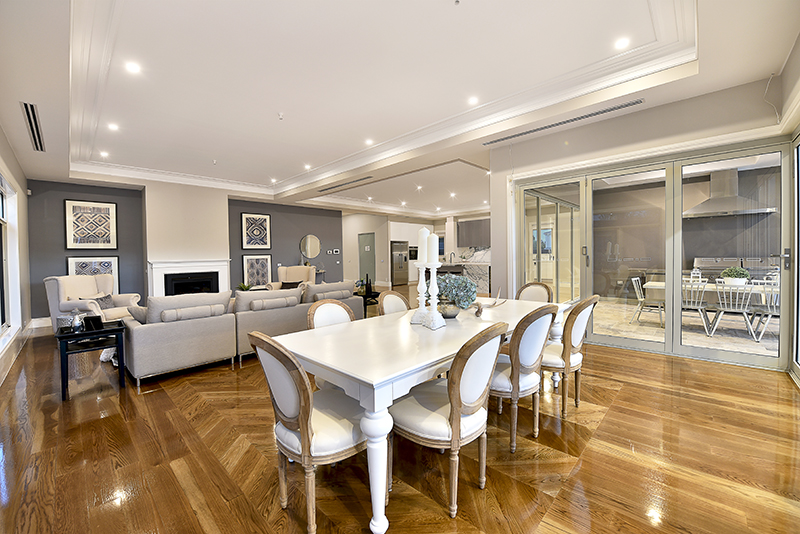 10 common mistakes builders make when renovating
The difference between building a new home and home improvements, extensions and renovations is like night and day – which is why it's crucial you only hire a house extension or home renovation company to do your home improvements. Don't make the mistake of hiring a home builder!
USE AN EXTENSION AND RENOVATION COMPANY NOT A BUILDER!
Here are the top 10 Mistakes made by Melbourne builders
Mistake 1 – Excavations and Foundations
Did you know that at least 25% of foundations are NOT positioned directly under the walls on top? Neither do a lot of these builders! Off centre excavating or excavating in the wrong position is quite common. One unlucky renovator shares "I had a builder excavate for a two room side extension, on the wrong side of the line that was set up. His ignorance doubled the cost of the excavations and foundations at the drop of a hat."
Mistake 2 – Damp Proofing Course and DPC Membrane
We've seen it all – including witnessing builders using plastic rubble bags to form a damp proofing course (where they should be using the correct width of DPC roll). Yes, this seems like a comparatively minor job, however it is vitally important; poorly executed, damp will enter the new walls within a matter of weeks, and by the end of the year has caused severe moisture-related issues.
Mistake 3 – Very rarely are extensions perfectly square
Alarmingly, a staggering number of builders admit to not knowing how to check if the home extension they are building is in fact square to the property! This means the vast majority of house extensions do not have one square corner.
Mistake 4 – Services in the floor
Here's one to send a bolt of fear along your spine! With over 35 years as Melbourne's largest home renovations company we've seen far too many homes with copper pipes and electrical cables running directly through concrete floors, without any form of protection or sleeving! When encased directly in concrete, copper corrodes very rapidly (the cement essentially eats it). Need we comment on the electrical cables running live within the concrete under your feet?
Mistake 5 – Windows and Doors
A classic example of poor workmanship and lazy builders are the windows and doors where height has clearly been compromised – this can be due to a number of reasons such as a mistake by the bricklayer, or the floor being laid wrong. The ideal doorway will have a tidy wooden threshold and not a little wall under it.
Mistake 6 – Floor heights
The amount of different ways builders can botch new floor heights is remarkable… (Arguably) the worst example would be where the new floor is a step UP from the main house because the builder didn't drop the ground by a fraction more.
Mistake 7 – Ventilation to the Sub Floor
When building a side or rear extension to an older property with ventilated sub floors, it's vital that you continue to provide ventilation through the new extensions floors too. Extremely easy to do, even more affordable… and unfortunately STILL missed by builders – the end result is usually dry rot within a few years.
Mistake 8 – Insulation
Thankfully, insulation is no longer a 'luxury choice' or 'bonus' – insulation within walls is now a requirement. Most local councils insist on additional dry lining with an insulation backed board to breeze block walls. A lot of builders are not aware of set requirements and don't bother to find out.
Mistake 9 – Drainage
This has to be one of the easier tasks that invariably gets completed poorly, or missed out as much as possible.
It's not rocket science – when adding a full width extension, you must allow for the rainwater from the main roof! You've probably seen it, where rainwater is left to discharge onto the extension roof – this is a big 'no-no' as it always leads to premature problems.
The other side of the coin of course is that rainwater should not discharge into soil stacks – it must have its own means to going into the sewer system, or being absorbed elsewhere. If this isn't addressed and your builder gets it wrong, it's usually a huge problem to rectify down the track.
Mistake 10 – Encroachment
Here's a word that both builders and homeowners alike are unfamiliar with – and tools down NOT a battle you want to be engaged in!
Encroachment happens when you build over a boundary line – that is, onto someone else's property. This is not restricted to 'physical ground', but includes pipes, gutters and capping's and so on.
In the majority of cases the builder carries out the encroachment in pure ignorance – leaving you with a nasty bill to put right, or legal fees should your neighbours decide to sue.
Extension Factory
Melbourne's premier extension and renovation company
Avoid renovation nightmares
The BEST way to avoid these renovation nightmares is to secure a consultation with Melbourne's leaders in home improvements, house extensions and renovations – and leave the rest to the professionals.
Take advantage of Extension Factory's once in a lifetime Finance Offer that will help even the most budget conscious renovators realise their dreams! Extension Factory takes great pride in delivering a service that's unparalleled – view our completed projects and examples of our workmanship here.
Feel free to have a read through what our customers say about us before contacting us – we want you to feel entirely confident about your choice before you take the leap!